20 things people love about America
Are you still nostalgic about the 4th of July mini-holiday? We know we are. It's hard to forget all the things we did on our days off, the fun we had with our loved ones, and, we have to admit, the great food we ate with no remorse.
What is also hard to forget about this year's 4th of July celebration are the answers to the question we launched as a contest, "What do you like the most about living in the USA?". 10 lucky customers won $20 Voice Credit for free international calls, but they were chosen randomly, because we just couldn't have picked the winners ourselves, among the amazing and honest hundreds of answers we got.
We couldn't just let them pass unnoticed, so we've decided to share them with the world in the form of 20 things people love about America.
clean, managed and healthy environment
people respecting each other
good living conditions
mix of cultures and languages
fairness and equality
good food
justice and laws
Hollywood movies
confidence and individual responsibility
self reliant people
amazing history
medical assistance
social security
the culture of hard work
the diverse weather
democracy
faith
order
the principles the USA was founded upon and tries to adhere to
great people
Here are also some of the best answers we got, that made us fall in love with this great country all over again:
"It was not until I first started traveling that I grew to love living in the US. I still love traveling and visiting new places but nothing can compare to the comfort of home. My most recent experience studying in the UK has made me love and appreciate the high level customer service that you receive in the US. America really understands "the customer is always right"." – Brianne James
"Free speech; freedom of religion; choices & opportunities; kind, caring friends & family; multitude of national sites; voting freedom; plenty to eat & drink; government protections. Thousands upon thousands of daily blessings & opportunities to feel gratitude that I may not have in another country." – Michele Miller Casey
"It is a free country. Home of the brave. I like the natures. Ive been to 20 States already and its just wow!!!" – Ecinaj A. Avanzado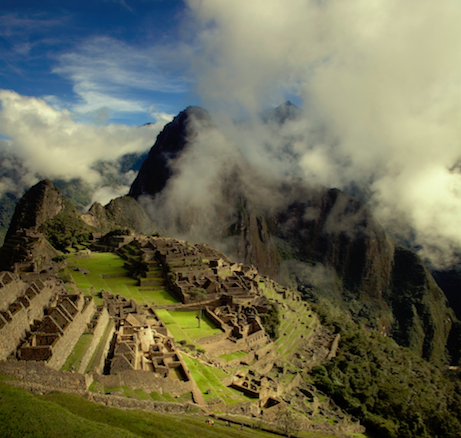 "Freedom and limit less opportunities, regardless of race, color, sex, national origin, and age. If you work really hard, honest, kind to others and focus on your goal, then United State is the most stable country to live. I love USA." – Mariko Kamizato Adolph
"I like all the space we have in the USA. We have open spaces and parks, but we also have space on our streets and lots of elbow room in our homes." – Fred Beckmann
"The freedoms in our Constitution that allow us to express ourselves without fear from punishment by the government and that give rise to the notion that the free flow of ideas will improve society. Also, the opportunities that abound for those who seek them." – Isaac Lew