KeepCalling is celebrating its 17th anniversary! 17 years of international calls, mind-blowing offers, professionalism, joy, friendship and determination. From 2002 'till now, in 17 years of activity, the company turned from focusing on Voice service, to adding Mobile Recharge, and also launching Tello, a mobile provider for the US market. All for a full customer satisfaction. By now, KeepCalling has grown into 72 sites performing in 21 languages. Now that's what we call diversity! Millions of customers enjoyed our services until now, keeping in touch with their friends and families far away.
It's great to stop, look back on things and celebrate your work and achievements. Years of work surely deserve a proper celebration, and what better way than celebrating with our customers, the ones always supporting us. So, we have an announcement to make… You're in for a treat: a fantastic offer & a special contest!
17 is the magic number!
We treasure our customers, and that's no secret. We want to thank you through a gift: a 17% BONUS. You can apply this on your order, no matter the value, using coupon code KC17ROCKS. You'll talk more, for free! The coupon is available until June 2, 2019 (23:59 EST), once per customer.
But wait, there more. 17 years of calling home, 17 prizes out for grabs in our Facebook Contest. Share your best wishes for KeepCalling on its 17th anniversary, and get the chance to be one of the lucky winners. Free calling credit is at stake, so be sure you take your chance.
Did you know it all stated with a $100 budget?
A small project turned into a company that now connects people worldwide. How did that happen? Here are some interesting facts that you may not know about the KeepCalling story:
The first platform for virtual calling cards was launched in 2002 and was dedicated to Romanians living in the US. But the story goes back at least two years, to a small town called Americus, Georgia, USA. Florin Miron, a Romanian journalism graduate, was working as a video editor for Habitat for Humanity when it became obvious to him that using phone cards was as much his routine as any immigrant's.
The first investment in the business was of only $100. At first, Florin bought the actual phone cards himself and scraped the PINs to deliver them to the customers. He turned his crib into a home office, crowded with heaps of calling cards, and got busy teaching himself ecommerce and web tools.
Three friends from the US joined in, one experienced in Finance, one in Customer Intelligence, and one in Human Resources. KeepCalling's Customer Support voice was also one of Florin's friends, providing assistance in English and Spanish, from her own home office in Cochabamba, Bolivia. More and more employees followed. At the beginning of 2003 an office was opened in Sibiu, Romania, Florin's native town and another one followed in 2004 in Cochabamba, Bolivia.
KeepCalling now has – wait for it – 17 teams: Executives, Voice team, Mobile Recharge, Tello, Communication, Design, Media Buying, Customer Support, Web Content, Web, Apps, Tech Support, Retention, Telekom, Human Resources, Payments, Accounting.
The service has been rated as Great on TrustPilot, based on 5663 reviews.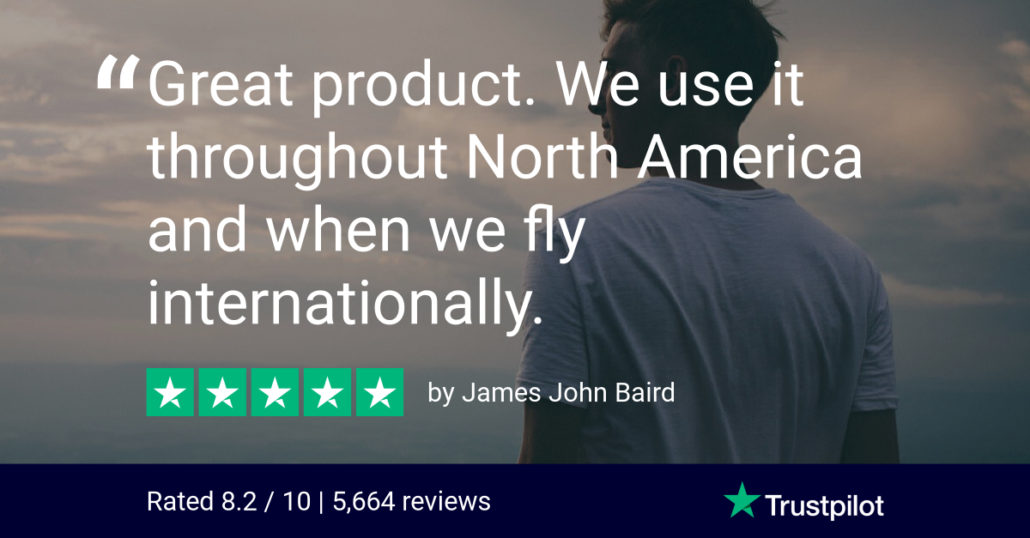 Back to 17. What does this number say to you? Any famous or important 17 that comes up in your mind? Digging through memories, we found this, as we all know that everything is gonna be alright, especially when it comes to a birthday party.