You never say no to good news. It can literally keep the doctor away, because it keeps the stress away. People are eager to see and hear good news because it makes them feel better. If you want to build a positive mindset, you can't do it consuming negative news (all the time), our minds just need a break from that.
So let the good news in! Here's our share of it for today.
Cuba 50 @ $24.95 (59.9¢/ min)
We launched a new monthly plan, so if your favourite calling destination is Cuba, talk more for less money with a new Monthly Plan available on KeepCalling.com: Cuba 50.
Call your loved ones in Cuba and start saving money in no time. And you'll have fun while doing it.
You get 50 minutes/month of talking, laughing, chit-chat, saying how much you miss them, getting the latest news, making sure they're OK, letting them know you're OK. So start enjoying the benefits of a Monthly Plan:
You get more minutes and save money.
There's no contract. Hooray! More freedom for you and less bureaucracy.
Monthly plans renew automatically once every 30 days, so you don't need to bother renewing it yourself every time. We do it for you!
The subscription can be canceled anytime with no penalties from your online account. Once you cancel the subscription you will no longer be charged.
You can renew your plan anytime, plus if you change your plan, any remaining balance will roll over for the next billing cycle.
If you want to see other currencies, please check out the website. Also, don't forget to read the Terms and Conditions, so it can all be clear for you.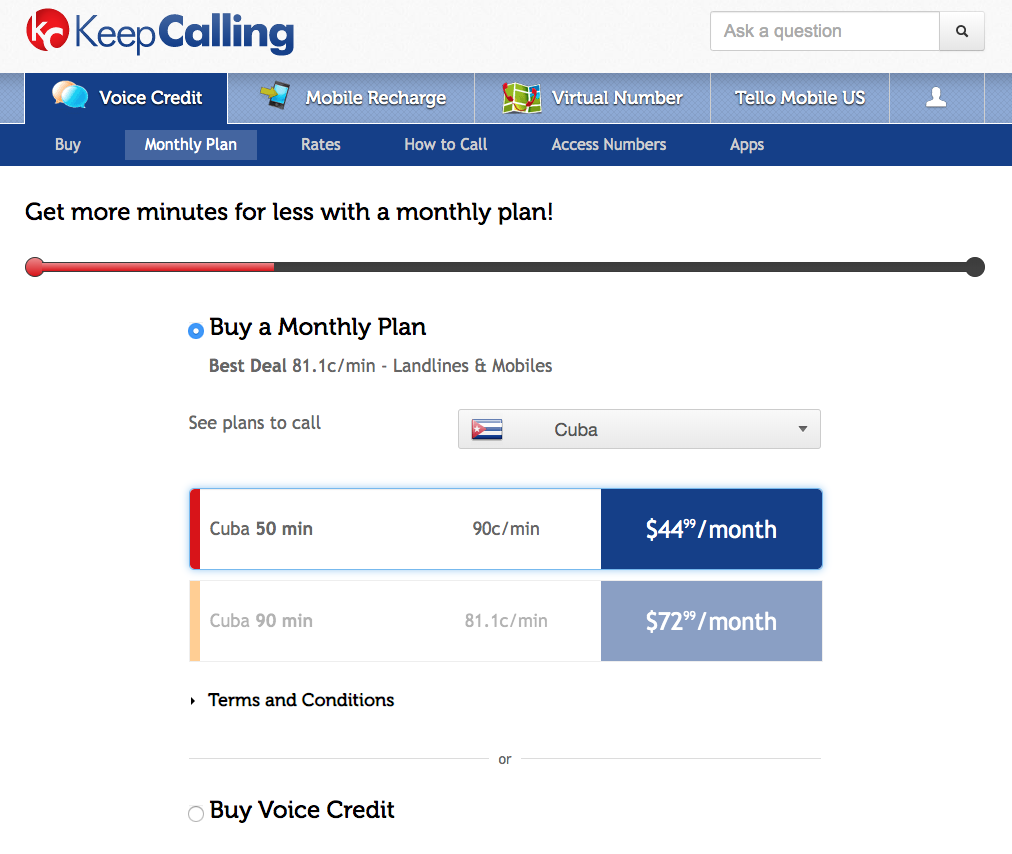 Please welcome the October rate changes!