6 beautiful countries you can easily find expat jobs in
Money is usually a good enough reason for people to move abroad, but some overseas jobs have yet another draw: they are located in countries that are also popular vacation destinations. This way, becoming an expat can be an exciting and thrilling way to see the world. You'll be surprised, but these countries are easier than others to find steady work in. Here are 6 beautiful countries you can easily find expat jobs in.
#1 JAPAN
The low Japanese birth rate makes young people a commodity. Vacant positions are always available, it's just a matter of qualifying for them. Impressing employers requires applicants to understand the Japanese culture and customs integral to making it in the country. Potential employees must be ready to dedicate themselves to both the job search and the work. This is a bigger roadblock than bureaucracy that comes with getting a visa.
#2 AUSTRALIA
Potential expats under 30 can apply for a working holiday visa. It allows them to perform any kind of work during a 12-month stay. The time can be used to make contacts and scout out companies willing to sponsor a longer visa. Chances of success are high due to Australia's positive economic health and a small population. The atmosphere for expats moving in is also friendly since resources are still plentiful.
#3 CANADA
A strong Canadian presence online makes it easy to discover opportunities without having to fly out to the country. Tech jobs are in high demand, but they aren't the only option.  You can also find jobs in real estate and communications. Expats without a competitive educational background can find work in hotels, restaurants, and offices. When looking at jobs, it's important to pay attention to the region since certain provinces will require proficiency in both English and French.
#4 VIETNAM
Employment statistics show a remarkably low rate of unemployment in Vietnam at under 3%. That leaves plenty of open positions for foreigners. A degree is necessary in most cases since skilled laborers are what Vietnam lacks. Construction, IT, and tourism are industries where expats have the most luck finding jobs. Most of these positions require working proficiently in Vietnamese. Otherwise, prospects will likely be limited to English teaching and multinational companies.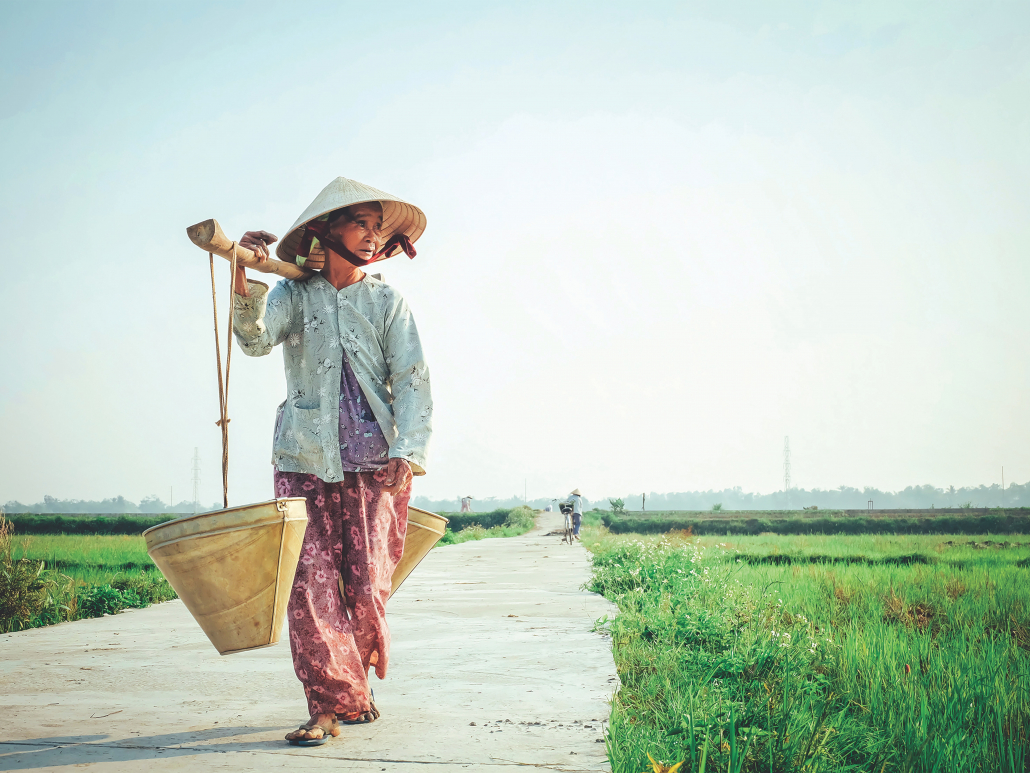 #5 THAILAND
The profitable tourism industry in Thailand has hundreds of citizens seeking out English lessons to find jobs themselves. Finding jobs of this type isn't hard and they don't require many qualifications. Check the English teacher job listing site Dave's ESL Café for open positions. Working in other industries that don't demand native English speakers is harder since companies are heavily encouraged, sometimes required, to hire natives, according to ThaiLawOnline.
#6 SOUTH KOREA
An English teaching job won't be hard to come by in South Korea. English skill is considered a necessity for the majority of businesspeople. Jobs in other sectors require previous experience. 90 Day Korean also states workers will be limited to their degree fields. These regulations are strict, but expats who fit within them won't have trouble finding work since South Korea has a great need for skilled workers.