Your KeepCalling Account, now easier to browse
Better user experience, easier access, great appearance, simplicity these were the basis  of our new version of the KeepCalling website.
Millions of people rely on telecom companies to deliver international calling services so it is important to have instant, easy and reliable access to the information.
This is how we came up with the new version of our website. It is specially designed for you to save time and enjoy the services more. All you have to do is sign in to your Keepcalling account and let the magic begin.
Wondering what's new in your Keepcalling account? We're here to help you go through all the changes:
The new Dashboard replaces the Control Panel
Here you can find all the useful information regarding account details, personal information, orders placed, voice calls details and much more. Happy with the quality of your calls? Bonus trick: use the star rating feature for a even better quality control.
Besides buying voice, did you know that your account also provides quick access to downloading our great calling apps? You can also recharge mobiles, buy monthly plans or order a virtual number.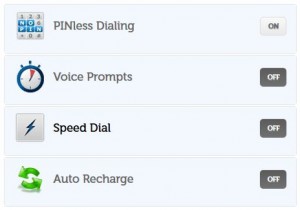 And that's not all. The key to customer loyalty is that we want to reward your calls with extra credit. Spread the word, refer friends, earn 500 points and get free voice calls. Simple as that, you only have to reach My Information tab from your account.
For those of you who haven't created an account yet, there's no better time than now. We shortened the account sign-up funnels. The process takes now less than 20 seconds. So, less fields to fill in & a faster path to call your loved ones with KeepCalling.

Your
KeepCalling account
is here to make your calls now more enjoyable, easier and faster than ever before. We are committed to delivering the best service to our customers and we are serious about commitments.
Have you come across a creative use of My Account recently? Let us know on our
Facebook
or
Google+
pages!