Vote for the best Thanksgiving gift & win $10 credit!
Thanksgiving week begins in full force! KeepCalling kick-starts the holiday season with a gift and a prize! The even better news is that YOU can vote for the gift you would like to receive. Are you ready?
Calling, recharging, or becoming a hero? 
This Thanksgiving, we don't just want to offer you a gift. We also want to give you the chance to choose the gift that suits you best. So go to our Facebook page and take the poll! You can choose between 4 gifts:
$2 Bonus for international calls on an order of min. $10
$5 Bonus for international calls on an order of min. $40
5% off on a Mobile Recharge
the chance to be our Expat Hero on our blog & social media pages
The first 2 gifts suit you if you make calls abroad using Voice Credit and want a Thanksgiving bonus for longer calls. You might prefer the third gift if you're a Mobile Recharge user and want to send a more affordable top up on Thanksgiving. For either one of these 3 gifts, we'll offer you a coupon just ahead of Thanksgiving, on November 25th.
The fourth gift is a whole different story. You'll choose it if you're proud of the fact that you're an expat and you want to share this with the world. We'll post your story, a photo, and a short interview on our blog and we'll also make you famous on all our social media channels: Facebook, Google+, and Twitter. If you choose this gift, please contact us on Facebook and send us your email address, so we can get back to you.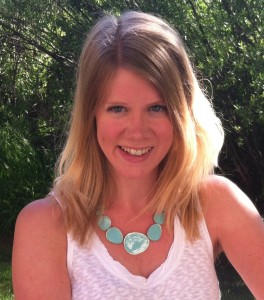 Win $10 credit on Sophie's blog!

Who's Sophie?, you might be wondering. Sophie Dingle is a friend of ours, she herself an expat who first moved from the States to Italy and is now living in Scotland. Sophie has a really nice blog that we follow, where you can also find her KeepCalling story. Today she has launched a contest offering 3 prizes of $10 Voice Credit each.
We invite you to check out Sophie's blog and enter the contest for a chance to win your second Thanksgiving gift. All you have to do is tell Sophie who you would call if you won the prize. I bet many people come to your mind as we speak…
In lieu of a conclusion…
We won't wish you 'Happy Thanksgiving' yet because we invite you to drop by our blog again on Wednesday, when we announce the winning gift and tell you how you can get it. Yes, you can get it even if you don't vote for it. 😉
So see you soon!