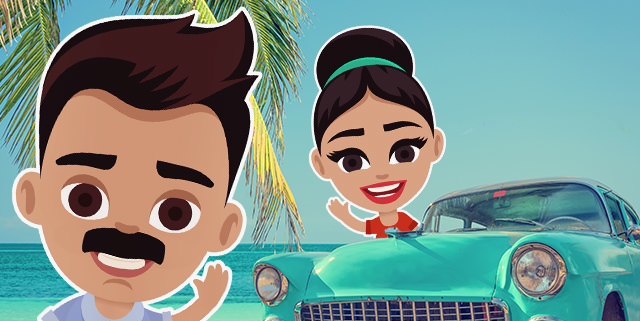 Amazing offer for cuban recharges: TRIPLE Bonus from Cubacel!
The view from where we stand is simply great! Clear, blue sea, amazing sky and…
Triple Bonus from Cubacel
! Who could ask for more? Get your amazing offer for cuban recharges with a view ;).
August 13-18 2018
is that time of the month set for laying back and enjoying our offer. Here's the bonuses you're getting, if
recharging mobiles in Cuba
with these amounts:
20 CUC – Bonus 40
30 CUC – Bonus 40
40 CUC – Bonus 80
50 CUC – Bonus 80
60 CUC – Bonus 120
80 CUC – Bonus 160
 Here is some extra info to guide you through this promo:
The promotional balance may be used for all services available to prepaid users like domestic and international calls, SMS, including Nauta email.
Keep in mind that you can use the promotional balance until 

September 8th 2018 at 23:59

 Cuba time and once the promotional balance is used, any charges for calls or SMS will be deducted from the main balance (which is valid 330 days from recharge date).
If promotional amount is not enough to complete a call or to send a SMS, main balance will be deducted.
Top ups of 40 CUC or more will be divided into 2 or 3 separate top ups, so that you receive the maximum bonus possible. The recharges may arrive several minutes apart.
Not sure about the remaining balance? You can always check it via USSD ( *222*266#) for free.
How about that view?
Offers for Cuba are great, and so are its beach views!
Ever wondered which beach in Cuba is considered the most beautiful?
Hard to choose, but people say Playa Paraiso could be THE ONE. Also known as the Paradise beach, this wonderful, almost untouched beach is known for its pristine, white, sandy coastline and sparkling turquoise water.
Voted as the third most beautiful beach in the world in 2016 by Traveller's Choice, Playa Paraiso is famous for some of the calmest waters in the island country of Cuba.