Intriguing Easter traditions and offers
Easter is a special time for Christians, with a profound meaning. As you know, it is said to be one of the biggest, if not actually the biggest celebration of the year. All around the world people celebrate it in a surprising variety of ways, with different traditions from country to country according to their ethnic and cultural origins. One more intriguing than the other. Want to find out more about Easter traditions around the world?
Eggs, sweets and other Easter treats…
🥚 One of the most entertaining Easter tradition in Romania is the "egg battle", an egg championship in which all friends and family participate. Each round of the game consists of knocking two hard-boiled eggs. The egg with the toughest shell wins and the loser has to eat all the boiled eggs the winner breaks.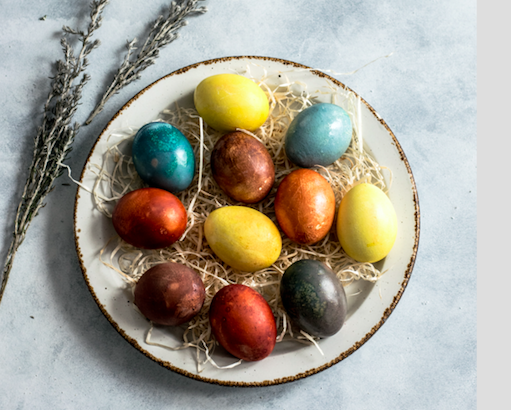 🍬 Easter in Sweden sounds a lot like Halloween. Children dress up as Easter witches wearing long skirts, colourful headscarves and painted red cheeks. They go from door to door in their neighbourhoods trading paintings and drawings in the hope of receiving sweets.
🍲 In Corfu, Greece, the tradition of "Pot Throwing" takes place on the morning of Holy Saturday. People throw pots or pans out of their windows, smashing them on the street. Some say the custom of throwing of pots welcomes spring, symbolising the new crops that will be gathered in new pots.
🙏 There are around seven million Catholics in Indonesia. Christianity was brought here by Portuguese missionaries. Young men consider it an honour to play Jesus and be tied to the cross.
Special offer for Easter? Let's make this a tradition!
We love offers and we're really into Easter time, so let's make Easter offers a tradition! We know that this will be much appreciated, as Easter is a celebration of life, family and hope.
Stay close to your family, even if you can't be there in person. Wish them a Happy Easter and talk longer with this offer: 10% Voice Credit Bonus, using the coupon code EGGCEPTIONAL10. The offer is available for a Voice Credit order of minimum $20, until April 21, 2019 (23:59 EST).