5 Popular Arab dishes around the world
All April we celebrated the Arab American Heritage Month, a perfect opportunity to think about the Arab heritage and culture and how it enriches us. The Arab culture is a delight of the senses and there's so much to celebrate about it. Just think about the impressive architecture, and music that simply lifts you up. And let's not forget about the mesmerising flavors. They say that a region's cuisine is as important in understanding its culture as its architecture, traditional clothing, and more. Arab dishes are well know and appreciated all over the world. Essential to any cooking in the Arab world is the concept of hospitality and generosity. Meals are generally large family affairs, with much sharing and a great deal of warmth over the dinner table. Formal dinners and celebrations generally involve large quantities of lamb, and every occasion entails large quantities of Arabic coffee or Arabic tea. Here are just 5 popular Arab dishes around the world.
1. Hummus
This is a Levantine dip or spread made from cooked, mashed chickpeas or other beans, blended with tahini, olive oil, lemon juice, salt, and garlic. It is popular in the Middle East and Mediterranean cuisine. You can also find it in most grocery stores in North America and Europe.
2. Shawarma
This specific dish began in Turkey and we can now find it all over the Middle Eastern world. Yes, it's that tasty. If you're hungry, the shawarma turning on the rotisserie could be iresitible . The word 'shawarma' or 'doner kebab' refers to a meat that turns. This meat could be slabs of beef, lamb, chicken or turkey roasting on a gyro cone and once its cooked, it's sliced into pieces and wrapped with pita bread.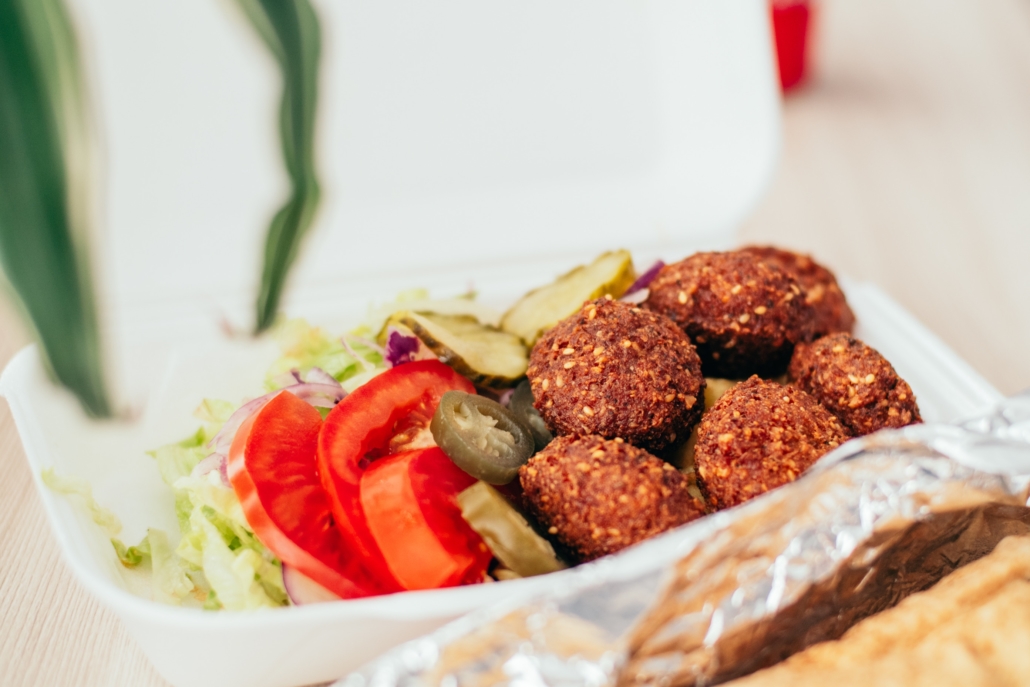 3. Falafel
it is a staple Middle Eastern dish, and a popular street food around the world. It consists of fried spiced balls or patties of ground chickpeas or fava beans (or a mixture of both) stuffed into a pita or wrapped in laffa bread with hot sauce, tahini sauce, and generally some saladlike combination of tomato, lettuce, cucumber, onion, parsley, and yogurt.
4. Baklava
This pastry is highly popular all over the Middle East, with its origin believed to date back to the Ottoman Empire. Found everywhere in Levant countries, Baklava consists of filo dough, pistachios and lots of honey and syrup.
5. Arabic tea and coffee
Al Qahawa or the Arabic coffee is a ritual in itself. It is usually made with the addition of some cardamom, served in small cups without handles and always with dates. If you are eating in a restaurant, it is always served complimentary with the meal. The Maghrebi mint tea is common in the Berber areas-Morocco, Algeria, Tunisia, Libya… But it has spread to other parts of the Arab world too. Green tea is made with the addition of mint leaves. The head of the household offers the tea to the guest. He offers at least three glasses and it is impolite to refuse.