Rediscover the Christmas spirit with KeepCalling's calling bonus
Christmas comes early at our offices. We've been on the naughty list a few times this year (hasn't everybody?), but we're mostly nice people, so Santa dropped by with a few Christmas gifts. He knows some of us will take time off this holiday season, so he came to KeepCalling first.
Since Christmas is not simply about gifts, but about offering them (as you can see here), the gifts he left are not for us, but for you, our customers. You've also made the nice list!
But besides gifts, what else is Christmas about? In the spirit of Christmas, let's see what the spirit of Christmas means and what we can do to spread it this year.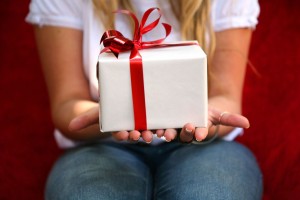 Generosity
Christmas is probably the time of year when we're the most generous. We spend days thinking about the perfect gifts, making lists, shopping online or in local stores, and wrapping boxes. We enjoy giving gifts to our loved ones and making them happy.
However, the Christmas spirit expresses a generosity greater than that. On Christmas, people are kinder and more charitable than usual. They like to give their money, time, and gifts to people who are less fortunate than them, so maybe that's what Christmas is all about: giving to those in need, without expecting anything in return.
Faith
Of course, Christmas is primarily about faith, because if there were no faith, there would be no Christmas. The more religious among us feel Christmas as a very sacred holiday because it marks the birth of Jesus Christ. Church mass and religious songs are symbolic to them.
Even the ones who have no religious beliefs could express faith these days: faith in the future, faith in the people around them, faith in themselves. Christmas is a time when we should all try to be better people, regardless of our religious convictions.
Joyfulness
Christmas is every child's favorite holiday and most adults love it, too. 'It's the most wonderful time of the year', as the carol goes. Everybody wakes up in a better mood than usual and we all take things lightly. We're happy to give, we're happy to receive, we're happier no matter what we do.
Christmas carols, festive decorations, the whole frenzy of the holiday season, they all just give us more energy and many positive vibes. 'Joy to the world!'
Family time
The people we most like to be with on Christmas are our families. No matter how childish your dad's jokes are, how annoying your brother is, or what embarrassing questions your mom asks, on Christmas you still want to join them, no matter how far away you live.
If going home is not an option this Christmas, we can help you spend quality time with your family even from afar. Remember Santa's gift for our customers?
Starting today, you can get your $2 or $5 Christmas bonus. That's right, you can choose the gift that suits you best. Hurry up, the last day to get the calling bonus is Saturday, December 19th!
To get the $2 Bonus -> place a Voice Credit order of minimum $20 using coupon code XMAS2PIE
To get the $5 Bonus -> place a Voice Credit order of minimum $40 using coupon code XMAS5PIE
Enjoy your gift and call home as much as you like this holiday season! Tell your folks Happy Holidays from KeepCalling.com! ?