Your Christmas Bonus won the gift race!
KeepCalling.com, more prepared than Schwartzenegger
Holidays are always such beautiful and yet fretful times. Remember "Jingle All the Way"? Arnold Schwartzenegger did everything in his power to get his son the Christmas gift he wanted, the Christmas gift all kids wanted (a very popular action figure called Turbo-Man). So Christmas Eve turned into an exhausting adventure (albeit with a happy end) for the far too busy dad. Unfortunately, we're not all as lucky as he is (since he actually played the part of Turbo-Man in the Christmas parade), so most of us have to prepare well in advance.
And we did! We prepared such an early surprise for you, that we managed to outrace Santa Claus! In order to help you with your Christmas shopping list and preparations, KeepCalling.com brought you an extra special gift. Why is it extra special? Because it's so early that it helps you prepare extra special gifts, too.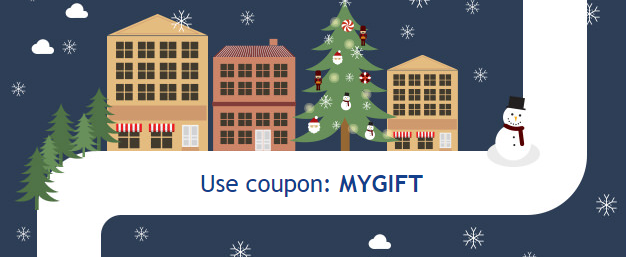 10% Christmas bonus for longer calls this holiday season
Whether you want to make holiday arrangements or send Christmas wishes, KeepCalling.com offers you 10% Voice Credit bonus and more time to call everyone this holiday season. In order to receive your gift, all you need to do is place a Voice Credit order using coupon code MYGIFT by December 21st. The order can be of any value, but, of course, the more you order, the more you get for free. The amounts available on KeepCalling.com range between $2 and $200.
Since Christmas is the most popular holiday in the world, we all call home more often these days, that's why KeepCalling.com's offer comes just in time. Enjoy your longer calls, check everything off your Christmas list, and be as nice as you can. Santa will definitely come to your town!