Celebrate Thanksgiving with $10 free credit
It's almost the holiday season! Thanksgiving is only a few days away, so our thoughts are slowly but steadily starting to drift away from the things we're supposed to do towards the things we can't wait to do.
Will my Thanksgiving menu satisfy all my guests' tastes? Is there anything I need to get on Black Friday? Should I start making my Christmas shopping list? These are the questions that go through our minds these days while we're working, commuting, or just lying in bed. But let's take things step by step. First? America's most traditional holiday!
Ready for Thanksgiving?
Thanksgiving comes not only with food, friends, and family, but also with a $10 credit prize up for grabs on our Facebook page. Whether you're a host or a guest this year, we invite you to think about the person you'd most like to invite to your Thanksgiving gathering. They can be anyone in the world, living in the present or in the past, anyone you can imagine, real or not.
So, head over to our Facebook page until November 23rd, post your answer, and you can be the winner of $10 free Voice Credit. The winner will be chosen randomly and will be announced on Thanksgiving Day, just in time to call all their loved ones and wish them "Happy Thanksgiving!".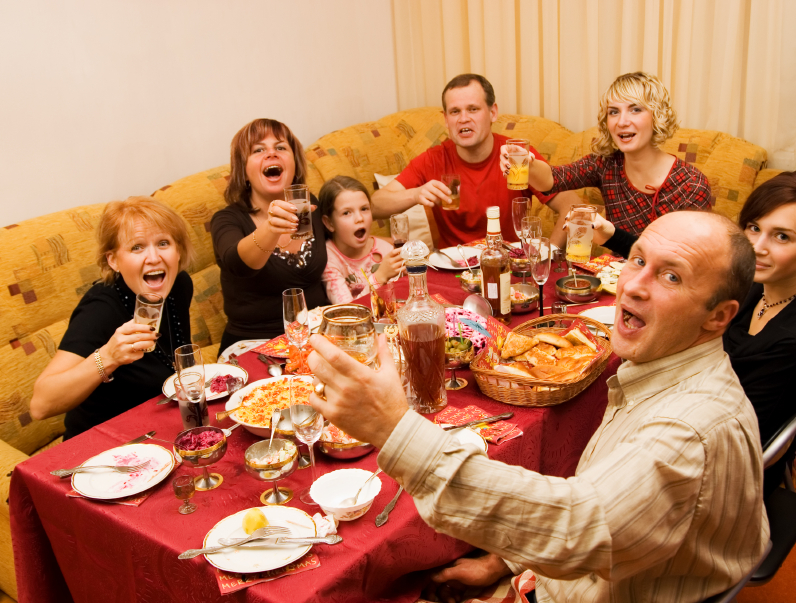 Get the party started!
If you're organizing your own Thanksgiving dinner this year, you must already have your final menu and guest list. But do you also have room for that special guest you would love to invite? Go ahead and ask them, it's not too late. You could have a memorable Thanksgiving!
Whether you're a host or a guest this year, check these Thanksgiving dinner dos and don'ts before the big day, just to make sure your celebration will go by the book. Happy Thanksgiving! ?