Top up senders have reasons to be happy every day, with our daily Mobile Recharge promotions. Many countries and even more operators benefit from special offers every day and the big surprise comes at the weekend, when we host up to 30 promotions at the same time!
The countries that benefit from the most promotions are located in Central America (Guatemala, Nicaragua, Honduras, El Salvador, Costa Rica, etc), South America (Colombia, Ecuador, Bolivia, Guyana, Argentina, etc), Africa (Morocco, Central African Republic, Guinea, Guinea-Bissau, Ivory Coast, Mali, Niger, Nigeria, etc), and also very many Caribbean islands.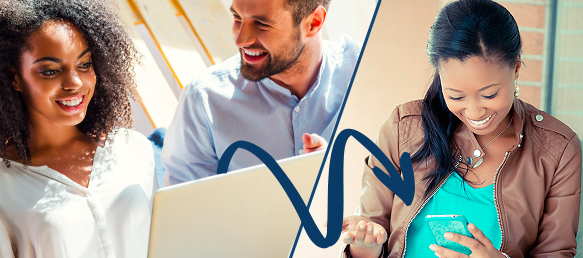 Here are some of the best promotions we offer at the moment:
Jamaica, Digicel, 3/3 – 3/31: up to 4x credit bonus + 3 GB free data
Mexico, Telcel, 1/26 – 12/31: up to 500 MXN bonus + 1000 MB for social media

Ivory Coast, Mali, Niger, Central African Republic, Democratic Republic of the Congo, Madagascar, Guinea Bissau, Guinea, Digicel, 3/3 – 3/8

: 2x credit bonus
In order to stay up to date with all offers, check the Mobile Recharge section of our website whenever you're interested in sending a top up. Just look for the red discount sign, it means your top up to that operator will give you the best value for your money. This is what good news looks like: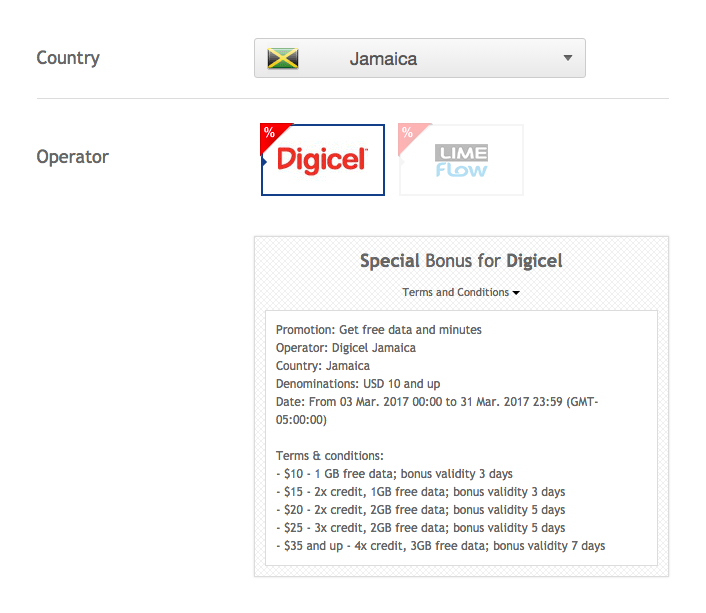 Take advantage of the promotions and send bonuses with your recharges!