Web Call app for fast and easy international calls
Making international calls with KeepCalling.com is easy wherever you are. You don't necessarily need an Access Number to call. You can use your Voice Credit straight from your PC, as well, through the free Web Call app in your account.
Let's start from the beginning!
What do you need to know about the Web Call app?
The Web Call app is a browser based app and is available for you when signed into the KeepCalling.com account.
The Web Call app was created to help you stay in touch with your family and friends directly from your computer, it doesn't need to be installed and it's free!
How do you use the Web Call app?
Log in to your KeepCalling.com account, click on the Web Call icon that will appear on the upper right side of your screen, near "My Account" button.

When the KeepCalling Web Call app opens, you can see your Balance in the upper right side of the app. Now you know how much Voice Credit you have but go check the Rates section for your desired destination before actually placing a call. If you are not familiar with Voice Credit, you should know this is the name of the credit you need to buy or bought before placing your international calls.
By now, you are just one step away to making a Web Call.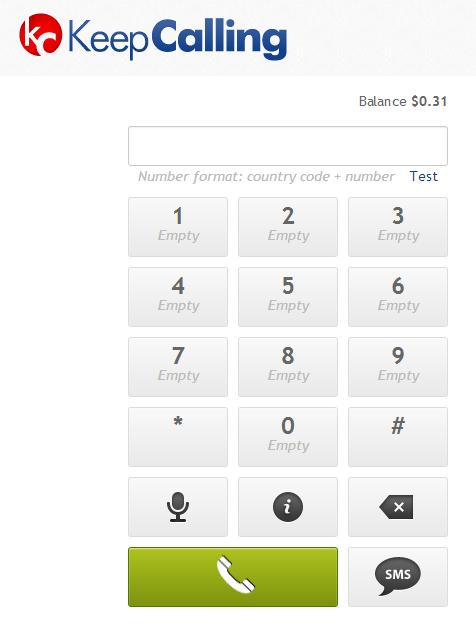 After you prepare your microphone and headset, dial the destination number in international format (with the country prefix) and click the call button. Don't worry about keeping in mind all your favorite  numbers. You have the Speed Dial option where you can stock up to 100 numbers (from 0 to 99). This feature is totally free! All you have to do is enjoy your conversation!
Did you know you can also send an SMS from the Web Call app?
Using the same Web Call app, click on the SMS button on the lower right side and start writing your message. You have a maximum of 160 characters per SMS and you can find how much an SMS will cost you by checking the Rates page. When you are done writing the SMS insert the destination number in international format and click send SMS.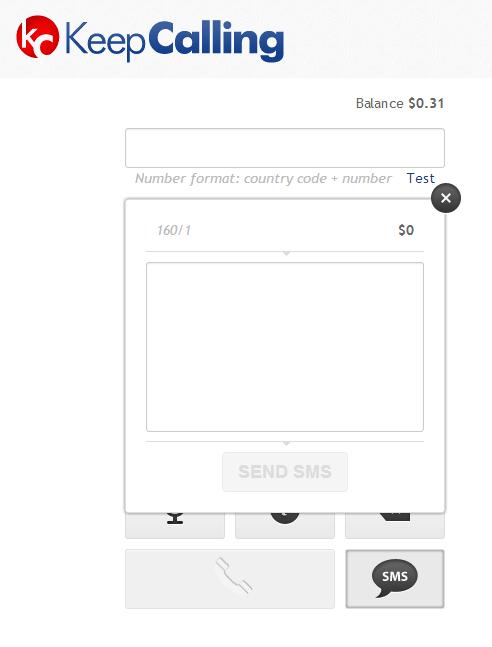 If you want to keep in touch with our news, offers and other helpful tutorials, join our Facebook and Google+ pages and don't hesitate to send us your feedback.