Win $10 credit for free international calls!
Heritage Month is still on! Not only that, but we have reached its last week, when we promised you a special contest.
It's the week dedicated to expats and today, September 27th, we're celebrating Homesickness Day. I think every one of us has experienced this feeling at some point in our lives, whether we left home permanently or just for a brief period of time.
We sometimes missed some of the things we love the most about our home. This feeling of missing home is just one of the things expats all over the world have in common. Wondering what other things they share? Here's a list we've put together.
On Homesickness Day we're not going to be sad or complain, we're just going to remember all the wonderful things that make our home unique, whether they are related to people, food, weather, language, traditions, etc. The message of the day is "It's OK to be homesick!".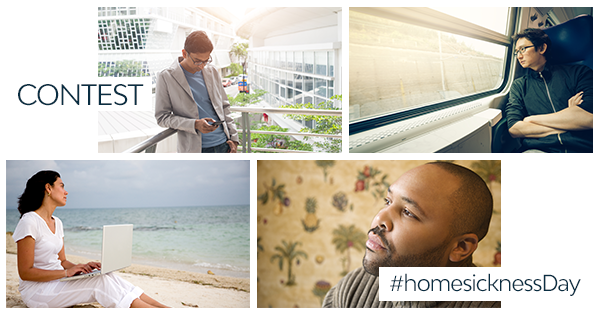 So, we invite you to share with us the things that make you nostalgic about being at home. In exchange for your thoughts, we'll offer a $10 Voice Credit prize to one lucky winner that will be chosen randomly. Don't forget to tune in on Facebook by Thursday, September 29th, for a chance to win $10 worth of free international calls!
When you feel like forgetting about homesickness, KeepCalling.com is here to help you get in touch with your loved ones. You can call them at the lowest rates with Voice Credit, send them a top up through Mobile Recharge, or even invite them to call you on your Virtual Number. It's easy, fast, and convenient. Give it a try!
By visiting our Facebook page, you'll also get to watch a video of expats telling us about the things they miss about their home. Don't be shy, join the discussion and you could win $10 calling credit!