What is the best app for international calls?
Want to make international calls from your smartphone? With KeepCalling.com it's fast and easy. Buy Voice credit, download the free KeepCalling Android or iOS app for international calls and you'll be in touch with your friends worldwide in no time.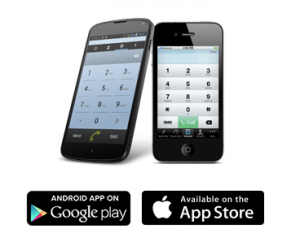 What is Voice Credit and how does it work?
Call it
Voice credit
, Prepaid credit or Pay As You Go, this is the credit you need to buy in advance of placing your international calls. Each call you make is charged
a specific per minute rate
, depending on the destination you want to reach.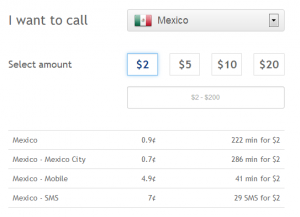 This amount is deducted from the Voice Credit you have purchased. You can always check the status of your credit balance in your account.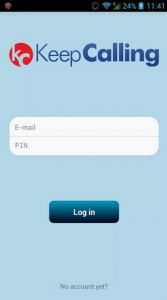 How do I use Voice credit to call from my smartphone?
In order to use the Voice credit you have bought and
place calls from your smartphone
, you need to download the free KeepCalling App for
iOS
or
Android
.
Once you have the app on your smartphone, you will need to log in the app with your KeepCalling.com
account details
: your email address and your PIN.
After you log in, make sure you are connected to the internet (WiFi, 3G or 4G) and you are ready to use the app for international calls.
What e-mail address and PIN should I use to log in to the app?
To log in to the KeepCalling App you have to use the same email address you have created the KeepCalling Account with. The PIN you need to use is found in your account under "My PIN".
You receive your PIN along with the first successful Voice Credit order.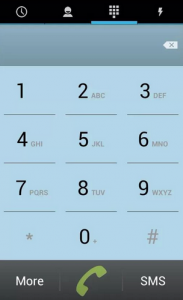 I have credit and I've logged into the KeepCalling App. Now what?
Once you've logged in you can simply dial the number you want to reach. Just make sure you use the international format which includes the country prefix.
Alternatively, you can also use your phone's contact list and call directly, but these contacts would also have to be saved in international format in your phone.
If you only have a few friends you frequently talk to, the app for international calls comes with a free Speed Dial feature, which allows you to assign a numpad digit to a contact so that you can call even faster.
Can I send SMS from the KeepCalling App?
Voice Credit can be used both for international calls and SMS from the KeepCalling App. Sending an SMS works just the same. Simply go to the app's numpad and select the SMS option. You will then be directed to the Messages menu where you can compose and send the SMS to a number you dial or to one of your contacts (international format needed).

How do I know how much it will cost me?
To see the rates for calling or sending an SMS to your desired destination you can go to the "More" section in your app for international calls and then choose "Rates". Once you select the desired destination from the list, you will be able to see the call or SMS rates.
Also, you can keep track of your balance at any point without leaving the app as the remaining Voice credit is displayed on top of the screen in the numpad section.

Can I use the app for international calls while traveling?
The KeepCalling App works great when traveling. You will be able to call worldwide even when you are on the move. Follow the exact same steps as above and make sure you don't forget about the international calling formats when dialing a number.
Please note that we recommend to
call through the app
when using a wireless network, as using 3G or 4G data while traveling may bring additional internet usage costs.
What do our customers have to say about the app?
"KeepCalling is so convenient – the aplication on my iphone is the best thing ever – makes travelling a breeze – i only need wifi to access my contacts and i can stay connected with everything at the touch of a button. The call rates are unbelievable in comparison to other providers and i am impressed with the sound quality of the call – i recommend keepcalling to almost everyone i meet! Keepcalling has saved me a fortune!"
Are you ready to try the best app for international calls? They are free to download!
Join us on Facebook and Google Plus to get more tips and tricks for using the KeepCalling App!