Get your Chinese New Year prize on Facebook!
28th January is a very important date for Asians all over the world. It's a date celebrated with fireworks, when Eastern Asia comes to life for festivities that will last for 15 days. On January 28th, many Asian people welcome the New Year, the Year of the Rooster.
Chinese New Year is, of course, a major holiday in Asia, but it's also celebrated around the globe, because Asian culture has expanded to most corners of the world. Asian people feel it's important to bond with their family and friends during this holiday, but sometimes they just can't be there in person. However, they can be there with a call. Or more.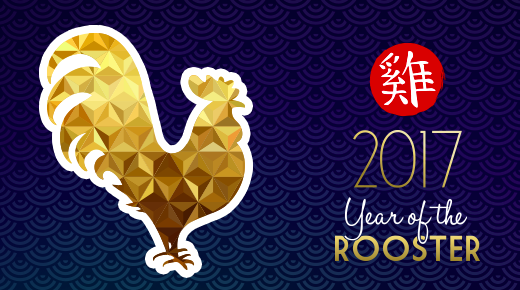 Welcome the Year of the Rooster
We've prepared a contest offering a $10 credit prize for free international calls just before Chinese New Year, so that the winner can be closer to all his or her loved ones on this very special occasion. Join the contest on Facebook and enter the Spring Festival mood!
Offering red envelopes is a widespread tradition on Chinese New Year. Red envelopes contain money and are usually offered to children by their parents or grandparents. Red is the symbol of energy, happiness and good luck, so sending red envelopes as New Year gifts is a way to send good wishes and luck.
Join our Chinese New Year celebration
Keeping with the Asian tradition, we've prepared a red envelope surprise for all of you out there. However, its content is a secret for now!
We challenge you to try to guess what is inside it.  All you have to do to enter the competition is submit a comment to this post telling us what you think the envelope contains.
The lucky winner will be chosen randomly and will receive a special Chinese New Year prize: $10 Voice Credit. The contest can be found on our Facebook page and is open until January 26th. Good luck! ?