Introducing Tello: America's newest wireless network
Did the US need a new wireless network? Maybe. Did the US need a better wireless network? Definitely!
Tello is here to prove that new means better. The newest mobile network in America intends to show that communication can be done differently. It can be done in your favor. How? By putting you first.
Tello focuses on your needs, that's why it offers fully customizable products at the lowest rates on the market. You can create your own plan, by choosing the amount of minutes, texts, and data that you need or you can simply buy Pay As You Go credit to spend on national and international calls, texts, and data. Or both!
If you prefer a monthly plan for national use but you also need to make calls abroad, you can add any amount of Pay As You Go credit to your plan, to use for international calls. Besides the amazing deals and low rates, Tello also brings many other advantages: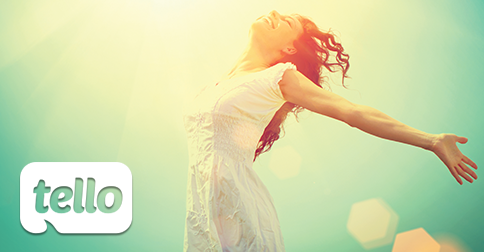 You're free to stay as long as you want. There are no contracts involved!
No ring charges. Why pay while waiting? With Tello, the minute counter starts only when your interlocutor answers the phone.
Tethering is available. You can share data free of charge with any device of your choice.
Customer service is not only available 24/7, but is also fast. Your call will be answered in less than 5 seconds.
Tello was designed as a solution to every problem Americans face when dealing with mobile providers, that's why its service is tailored to your needs. With Tello, YOU are in control!
To join Tello or simply to find out more, check Tello.com or visit its social pages: