Spring brings you March rate decreases for international calls
Can you believe it's March already?! Spring is here and since spring cleaning is a must in every respectable household, we didn't delay "cleaning" our rates. The result? Some massive rate decreases for you this month!

Landlines
Canada, Yukon, Nunavut, and Nwt: Our first destination is Canada, which benefited from a decrease from 9.5¢/min to 8.5¢/min for Yukon, Nunavut, and Nwt.
Macedonia: Calling Macedonia is also cheaper now. The rate is no longer 16.9¢/min, but 15.5¢/min.
Pakistan: We have good news for people calling landlines in the Pakistan, as well. The rate is now only 9.9¢/min instead of 11.5¢/min.
Uzbekistan: The rate for calling Uzbekistan has also been decreased. It is now 5.9¢/min, starting from 7.5¢/min.
Moldova: The lucky destination in March is Moldova, since it benefits from the greatest decrease of all. The new rate is 25.9¢/min, reduced from 31.9¢/min.
Vietnam, Hanoi: Planning to call someone in Hanoi, Vietnam? The rate for this destination has decreased from 7.5¢/min to 6.3¢/min.
Bosnia and Herzegovina: Landlines in Bosnia and Herzegovina also enjoy lower rates this month, with a decrease from 11.5¢/min to 10.5¢/min.
Syria: Calling a landline in Syria no longer costs 10.9¢/min, but 9.9¢/min.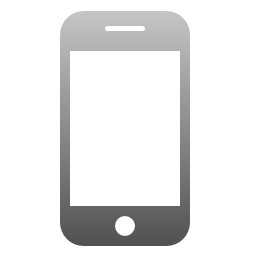 Mobiles
Pakistan: Pakistan is present on our mobile list as well, because this rate has also been decreased: 11.5¢/min->9.5¢/min
Macedonia: Mobiles in Macedonia also benefit from a rate decrease this month. The old rate of 35.9¢/min is now more attractive: 32.9¢/min.
Lebanon: Calling Lebanon no longer costs 17.9¢/min, but 16.5¢/min.
Senegal: If you're interested in Senegal as a calling destination, the new rate for mobiles there is 28.5¢/min, instead of 31.5¢/min.
South Africa, MTN: Up until now it used to cost 26.5¢/min to call an MTN mobile in South Africa, but after this rate decrease, you will now be charged only 21.9¢/min.
Slovakia: Need to make international calls to Slovakia? We also have good news for you. The old rate of 11.5.5¢/min has been replaced with a lower one: 10.5¢/min.
Turkey: Turkey is now easier to reach, after its rate dropped from 12.9¢/min to 11.9¢/min.
However, these are not all the rate decreases we've prepared for you. Visit KeepCalling.com to see if your destination was among the lucky ones this month.
Enjoy spring, the new rates & happy calling!