10 ways to spend Valentine's Day if you're in a long distance relationship
Let's face it, Valentine's Day sucks when you're in a long distance relationship. There are hearts, cards, flowers, and chocolates everywhere, love is in the air, and wherever you look you see couples holding hands and whispering sweet nothings into each other's ears. You don't ever seem to notice as many people in love as on February 14th! Where do these people hide their love all year long?!
You, however, would treat your sweetheart like a king/queen every day if you could be together, except he/she lives thousands of miles away from you, so it's impossible to be with them even on Valentine's Day.
For all the negative feelings you might have about this day, there are dozens of alternative ways to celebrate it. So don't feel discouraged, you can make Valentine's Day pretty special even if you're in a long distance relationship. Here's how:
1. Pay a surprize visit
We placed this idea at the top of the list because, of course, it would be the best thing to do on Valentine's Day, but it is also the hardest to accomplish. So if you can, do it, if not, let's move on to something easier. 🙂
2. Make a slideshow / video
If you're an artsy crafty DYI kind of person, you can also make a scrapbook or a physical photo album. If you don't have that many photos together or you don't have them with you, you can just pour your love into a video. Film yourself while telling the love of your life how you feel about them and nothing will be sweeter.
3. Create a Valentine's Day playlist
It will warm your loved one's heart and the songs will always remind them of you! Include your song(s) and any other love songs you like. This list should get you started.
4. Make a special delivery
Whether you prepare in advance and mail a cute gift to your valentine or whether you get him/her something nice on the spur of the moment with an online gift service, they will definitely appreciate the gesture and remember it for a long time to come. Gift cards are also allowed! Or you can check event websites in their area and buy them a ticket to a concert or play they will enjoy. The possibilities are endless!
5. Write a love letter
I know, it's been a long time since 4th grade, when you used to write poems to the girls/boys you liked, but this doesn't have to be a difficult task. You don't need to show your writing talent, you just need to show your feelings. Write from the heart, write what you feel. Tell your loved one what they mean to you and how you would have liked to spend Valentine's Day if you had been together. Who knows, maybe when you reunite you'll celebrate Valentine's Day every day!
6. Count down the days until you see each other in a romantic way
Every day, until you see your significant other, send them a note describing what you love about them. It can look like this: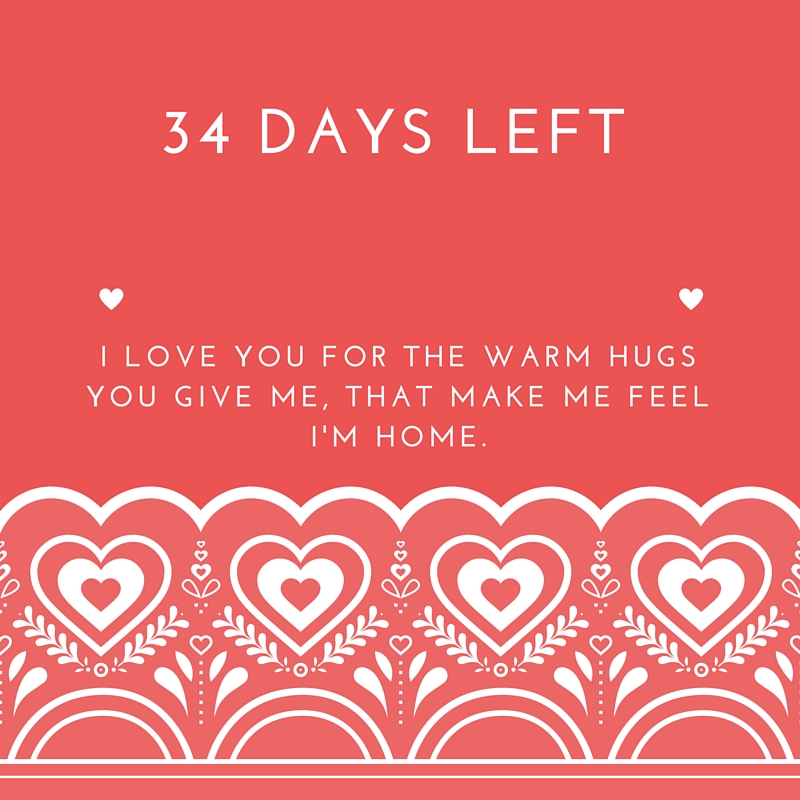 7. Get an accomplice
If you get along well with your loved one's roommate(s) you can ask them to lay out a few things you'd like to prepare for your soulmate: love notes hidden around the house, thematic cupcakes, flowers, etc. They'll be excited to be part of the surprize and your sweetheart will love you even more for the effort you've put into this.
8. Be the first person your love hears in the morning and the last person they hear at night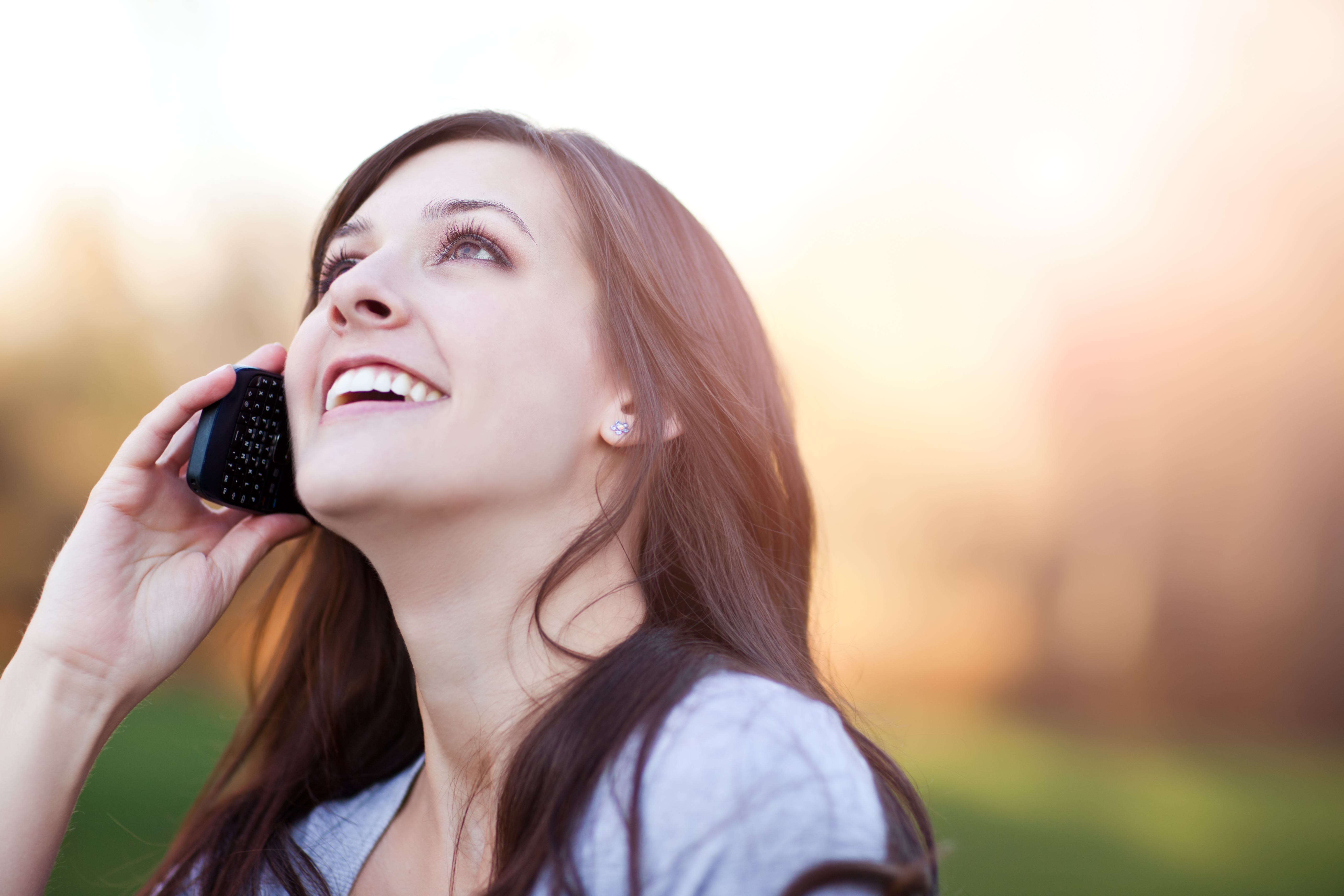 On Valentine's Day, call your significant other early in the morning to wish them Happy Valentine's Day. At the end of your busy day, call them again and chat until you fall asleep talking on the phone. It will almost feel like you're right there with them! If you're a really passionate soul, you can also try serenading your sweetheart over the phone or reciting a love poem. It's guaranteed to leave them speechless. 😉
9. Watch a Valentine's Day-special movie together
You don't have to be in the same room to watch a movie with someone. All you have to do is pick the same movie and hit Play at the same time. Then you can exchange ideas and chat the night away over the phone. KeepCalling will offer you the best rates to do that and will ensure the best quality for your calls.
10. Make your own Valentine's Day
Who says Valentine's Day absolutely HAS to be on February 14th? If you and your loved one can't be together on that day and you can't even imagine celebrating it any other way, you can just change the date! Celebrate Valentine's Day the proper way in June, September, December, or whenever you and your soul mate see each other next. It will be just as sweet, we promise. ❤️